Make a quilt, solve a murder!
What happens when two sisters — one who loves to write murder mysteries and one who loves to design quilts — get together to create a project?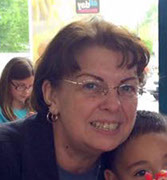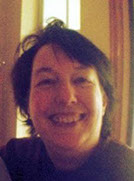 You get a murder mystery quilt!
We are Penny Pislaan, the author (on the left), and Cindy Scollard, the quilt designer (on the right).  
And what exactly is a murder mystery quilt?  A murder mystery quilt is a mystery quilt where you don't see the overall design until the end.  In this way, this is a traditional mystery quilt.  But a murder mystery quilt is the best of two worlds — it combines the love of quilting with the love of reading a really good murder mystery story!  Alas, we can't show you a photo of this year's quilt.  We don't want to give the secret away :o).
At the end of the project, you will have read an original murder mystery and made a gorgeous quilt.
We have both been sewing since we were little.  Penny has been writing since she was in elementary school. I took a different path and came back to quilting recently.  We decided to make a living doing something we love and we're glad that you've joined us!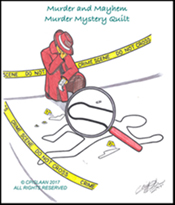 © 2017-2023 Murder and Mayhem Murder Mystery Quilts