Make a quilt, solve a murder!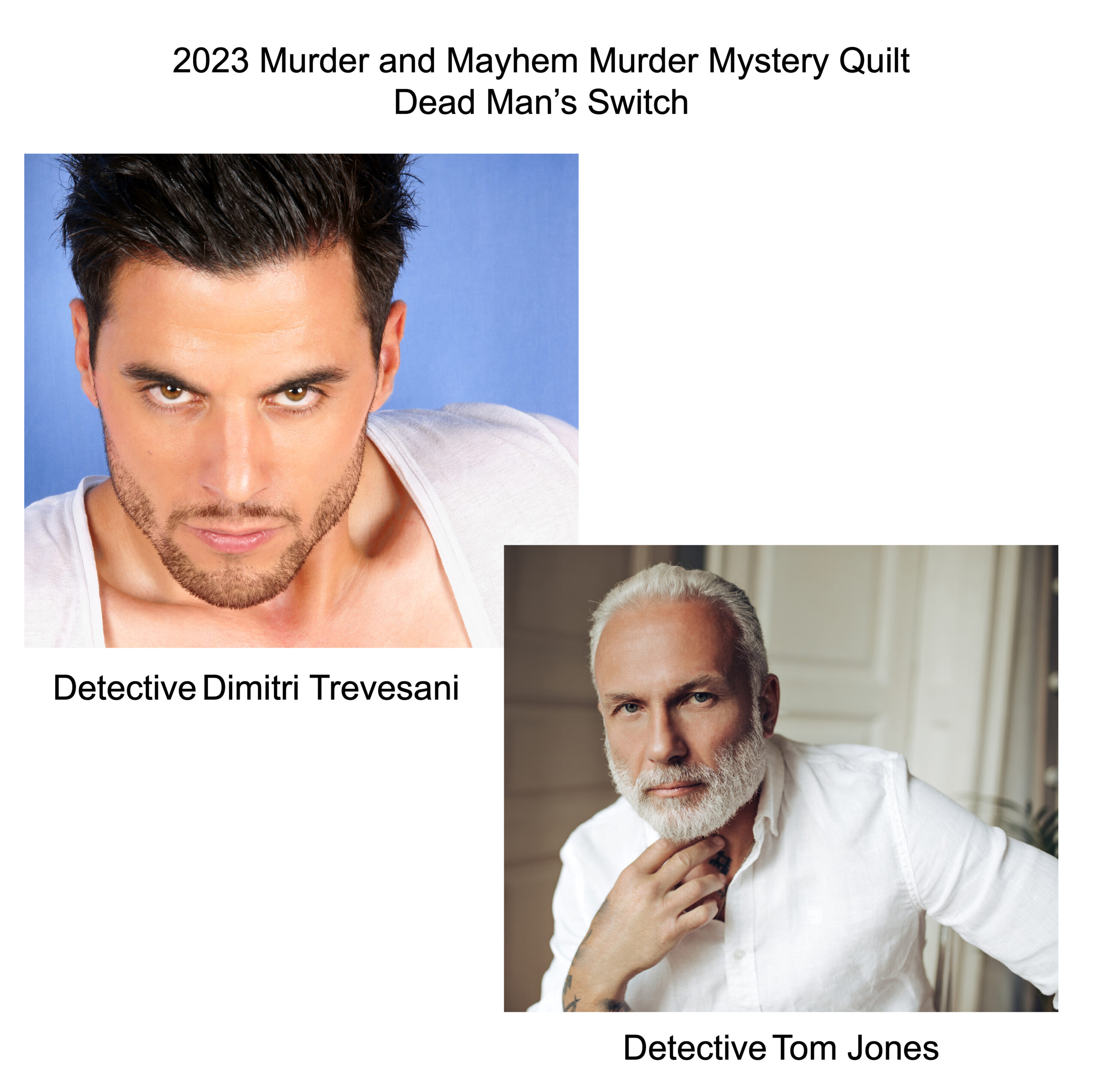 Join us for our fifth Murder & Mayhem Murder Mystery Quilt BOM for 2023 —
Dead Man's Switch
We're back in Sequim on the Olympic Peninsula of Washington state.
"If you have received this letter, I am already dead."
Homicide Detective Dmitri Trevesani of the Sequim, Washington, Police Department is enjoying a rare day off when a courier shows up at his family's restaurant with a letter from a man he's never heard of, announcing his own death.
"I didn't kill myself."
Inside the envelope with the letter is a series of photos and an index card with a website address, username, and password written on it in block letters. At first glance, it appears to be a treasure hunt. But the more Dmitri studies the strange contents of the envelope, the more he realizes that a murder may have taken place and he is expected to solve it.
What follows is a race against time as Dmitri and his partner, Homicide Detective Tom Jones, try to find a possible murder victim, and a killer who is not what he seems.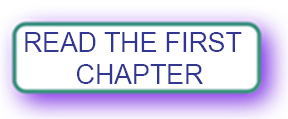 If you choose a monthly subscription, the cost is $9.00 USD per month for 12 months. This will break the cost down to more managable payments. Less than two two-scoop Baskin-Robbins ice cream cones or two Starbucks coffees or one 8-ounce box of See's dark chocolate mint patties per month. For this, you get to look forward to reading a great murder mystery and sewing together an unique quilt.
Subscriptions are billed through PayPal. We've found this to be one of the more stable subscription services. You will be billed each month on the same day of the month that your initial subscription was paid. Cancel at any time through PayPal.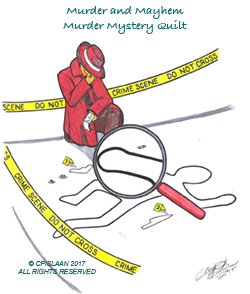 2023 Murder and Mayhem Murder Mystery Quilt Subscription
You will receive a chapter of the murder mystery and the sewing instructions for a block of the mystery quilt each month for exactly one year. $9.00 USD will be directly debited from your account each month for 12 months. Cancel at any time through PayPal.
Price: 9.00 USD per month
If you want to pay for the entire year, the cost is $90 USD. You'll get 12 months for the price of 10 or two months free. You can add your own membership and gift certificates to your cart and pay for everything at the same time. Monthly subscriptions need to be purchased using the SUBSCRIBE button above and are paid separately through PayPal.
We have Gift Certificates!!
Looking for the perfect gift for that quilter in your life? Buy her or him a gift certificate. You'll give your quilter a year of mystery, quilting and fun! If you have a gift certificate, click on Gift Certificates in the menu at the top of the page to see how to redeem your certificate.
$90.00 USD for the entire year!! Your gift will bring him/her joy for an entire year.
What is a murder mystery quilt?
A murder mystery quilt is a traditional mystery quilt where you don't see the overall design until the end. I'm sure you've encountered mystery quilts before. But a murder mystery quilt is the best of two worlds — it combines the love of quilting with the love of reading a really good murder mystery story!
Each month, you'll receive block instructions for that month's quilt block along with a chapter of the original, exclusive murder mystery. At the end of the project, you'll have made new friends, read an original murder mystery, made a gorgeous quilt, and know whodunit!
How much does it cost and what do i get for my money??
$90.00 for a year's membership — or $9.00/month. Join anytime. All previous month's chapters and block sewing instructions will be available to you… Your membership runs through the end of 2022.
You get the chance to read a really good original murder mystery that is offered only through this website. Quilt blocks that were specially designed to support the murder mystery. A fabric list and sewing instructions to complete each block of the quilt. Pictorial tutorials of each block. And, you can always email me (Cindy) for help if needed. I will always write back to you.
What our past participants have said about our previous Murder and Mayhem Murder Mystery Quilts—
I just finished block 1! Fun and easy. Great instructions, too. Thank you! And for the 1st chapter of the mystery. This is going to be fun! Lorri U.

Never did appliqué like this before. Very different but I love it!! Gina K.

Thank you! I'm enjoying the mystery and the quilt! Muriel M.

I am very excited about doing it. I drool every time I look at the quilt and each time I see the new patterns. Joleen W.

I received my second block. I am very impressed with it. Roslyn F.

Thank you for making me so happy. I can't say enough good things about the excellent customer service I've been getting. Belinda C.

I can't wait to finish this quilt, and the story, I am definitely hooked! This by far is money worth spending!! Thanks and I look forward to receiving the other blocks… Liz V.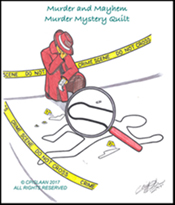 © 2017-2023 Murder and Mayhem Murder Mystery Quilts